I actually made these about a month ago, by my mom's boyfriend stole the digital camera for a while and I'm also lazy and a procrastinator so yeah, here we are a month later.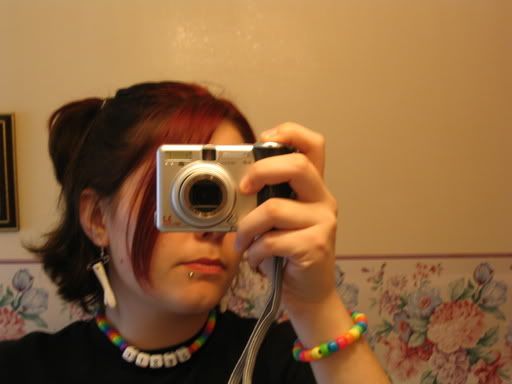 I'm chewing on my lip ring in the picture which makes my lips look retarded... I really need to stop doing that, if not to stop looking like a tard then at least for my teeths sake.
Oh, and I made the bracelet and Michelle
xxxbleedblack made the necklace I'm wearing <3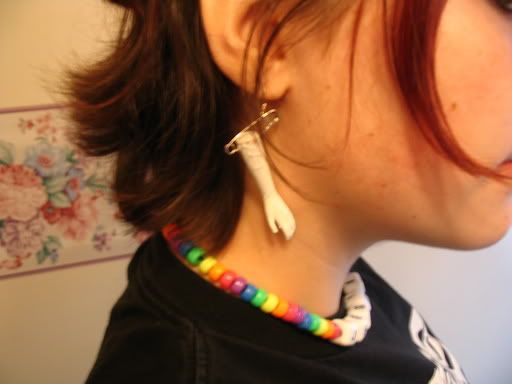 There is a close up of the earrings.