I realised this is my own community and I hadn't even posted so here are some pictures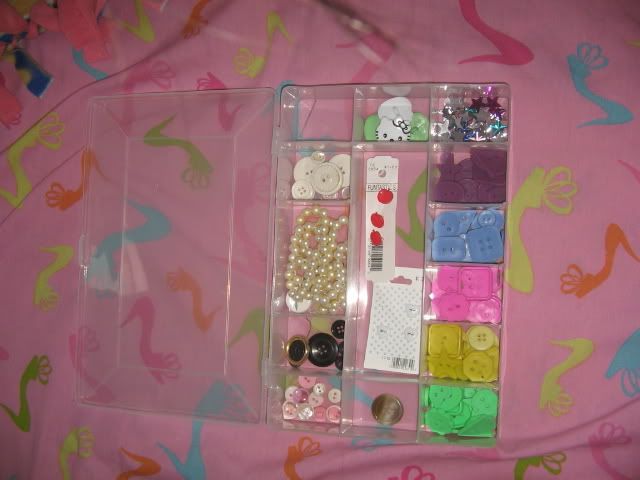 Some of my buttons, beads and star sequins. Look they're organized!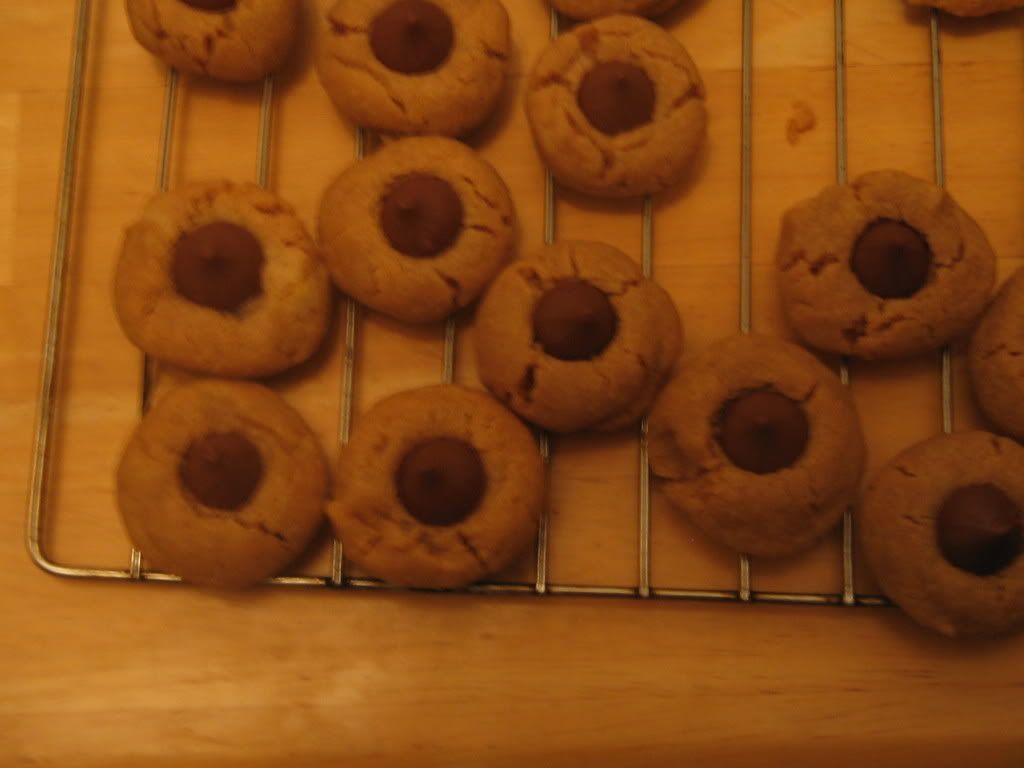 yummy peanut butter kiss cookies. the recipe is really simple i can post it if anyone wants it.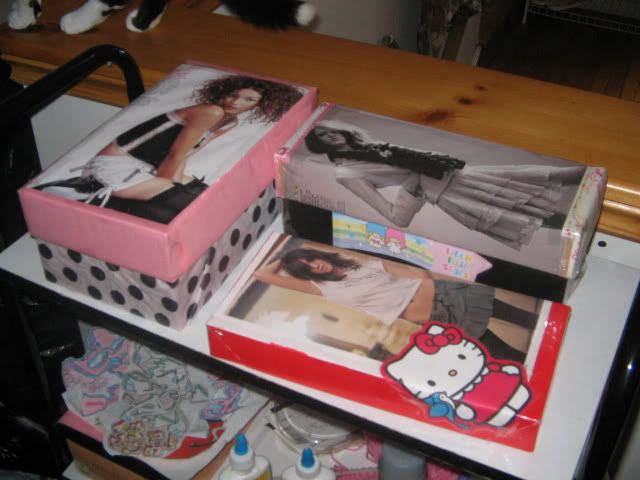 Some boxes I decorated. Inside is paper, stickers,cut outs from magazines and cardboard. its on a craftylike shelf. You can see glue, glass frosting spray, some pink scarf I was knitting and some drawings that my boyfriend did a long time ago.
Jewelry making supplies that are in a big box I covered in Hellokitty wrapping paper.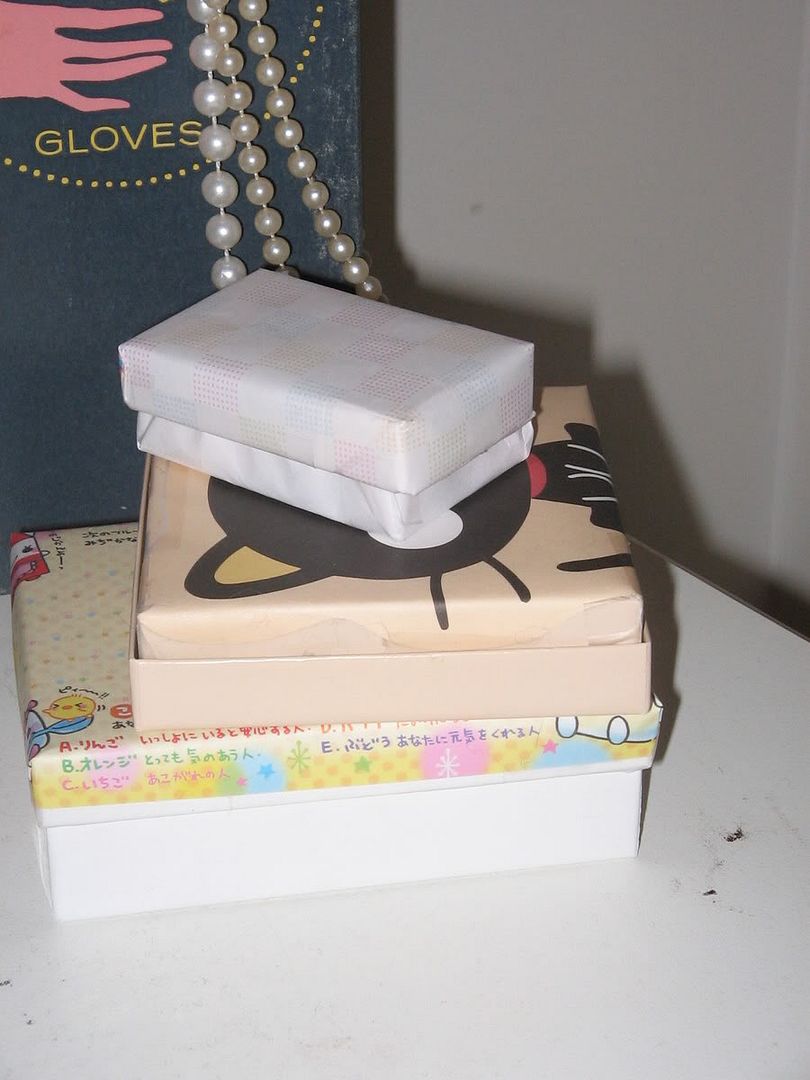 More decorated boxes. Did you notice how much I like to organize things?
They just have cute asian stationary paper on them.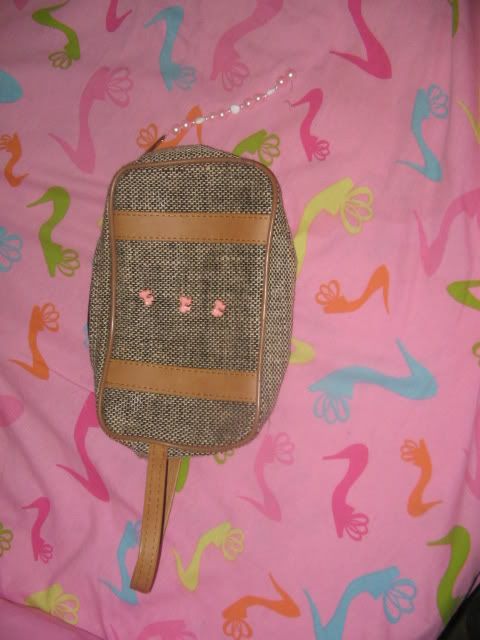 I bought this at value village or something. It had this ugly patch on it that said fifth avenue so I took it off and sewed on buttons. Then today I made a dangly for the zipper oout of thread and beads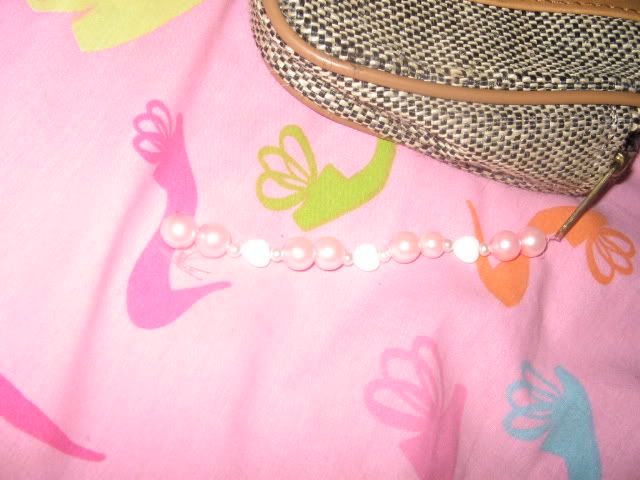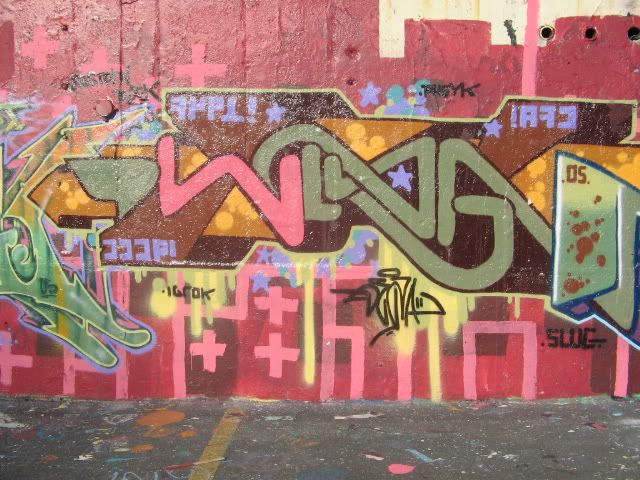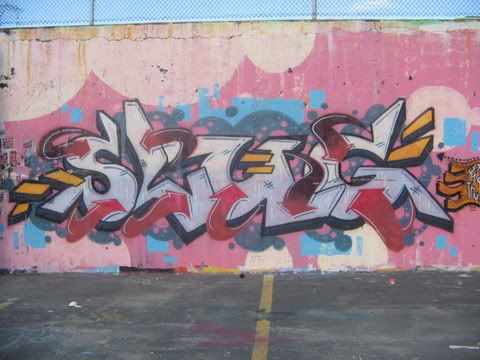 I didn't do these but I love it and it's art.
Lots more things from me once exams are done with!