I while back I was bored and searching through DIY sites and saw these cute little dolls, so I went and made my own version.
Gregor is made out of socks, and I had to hand sew him, which was a bitch to do, because my sewing machine was out of order at the time. Also, he was the first thing I've sewn in a long time, so his sewing job is pretty horrible. But it's ok, because he's not supposed to be perfect.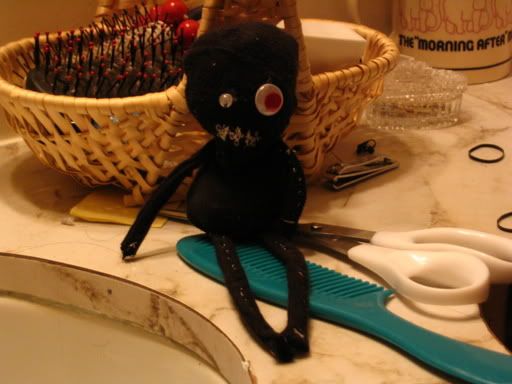 There he is sitting on my bathroom sink :) He is accompanied by my hair which is also on the counter.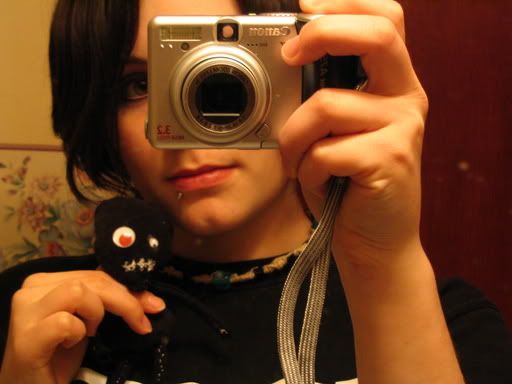 And there's Gregor and I together <3
We're cool cats.